Today's guest blogger is Robert Schrader, a writer and photographer who, in addition to Italy, has been to more than 50 countries all over the world. He is the editor of travel blog Leave Your Daily Hell. Keep up with his journey by following him on Facebook, Twitter or Pinterest.
Psst… Need a place to stay? Check out our cheap hostels and hotels in Italy.
I've traveled to some of the most far-flung places in the world, from time capsule river towns in Myanmar, to the deep reaches of the Moroccan Sahara desert, to the rain-drenched jungles of Colombia's Caribbean Coast. If it's off the beaten path, it's at the top of my travel bucket list.
And yet Italy, whose paths are among the planet's most-beaten, is perhaps my favorite country.
It's not totally surprising. I mean, oppressive crowds, traffic and summer heat notwithstanding, there is little not to love about Italy. Well, except for how terrible the incredible food makes you look in a swimsuit — how are you supposed to enjoy incredible Mediterranean beaches with a flabby tummy?
Don't bother trying to answer; it isn't worth it. Instead, why not relive my most recent trip to Italy with me?
Milan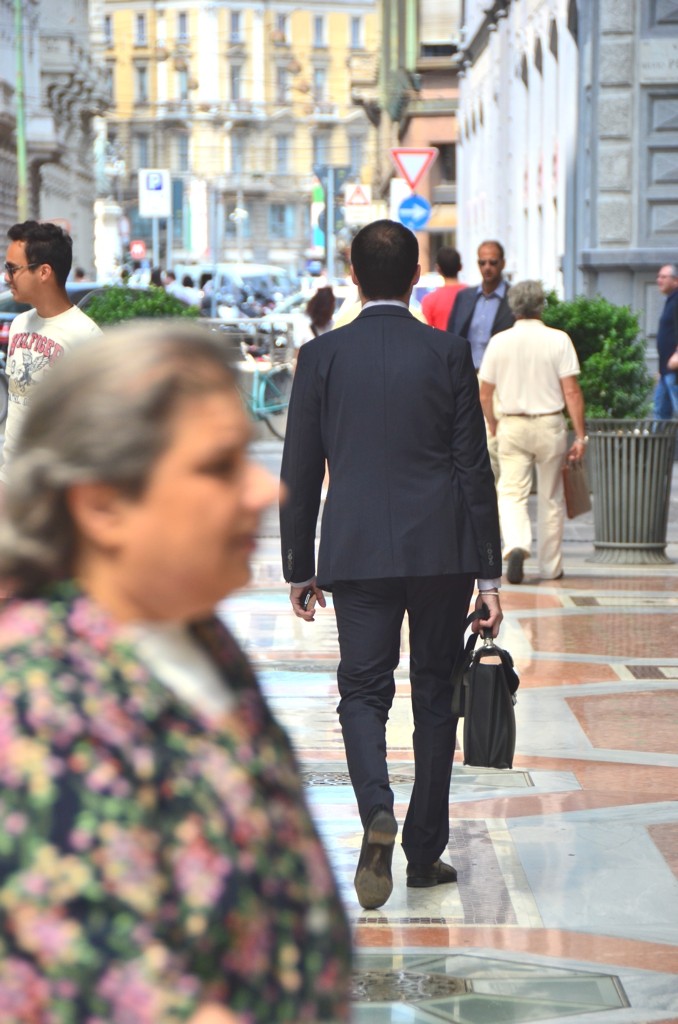 I began my journey in Milan, less because I genuinely wanted to return to Italy's most-maligned (for tourists) city, and more because flights from Stockholm to Milan were cheaper than those to Naples, where I was actually bound. Although I spent only 24 hours in Milan, just as I had during my 2007 visit, I was humbled by the city's subtle juxtaposition of Italy's traditional charm and contemporary business culture.
(The few Campari cocktails I had didn't hurt.)
Naples
But as I mentioned I was actually bound for Naples, a city that is maligned for a different reason, namely that tourists and Italians alike believe it's dangerous.
My friend Francesco laughed off my half-serious joke about running into the Mafia when he met me at the Naples railway station one scorching afternoon. "People are just jealous, because here in the South, we have everything the rest of Italy has all to ourselves. Naples has it all!"
Case in point: Buildings. From Renaissance-era domes to gothic cathedrals to ancient catacombs, Naples' structures cover perhaps the entire history of human architecture.
Situated on the Mediterranean, Naples is also home to incredible coastline, although much of it is found on nearby islands. Not wanting to expose me to crowds and excess, Francesco took me to the island of Ischia, rather than the more-famous Capri. Initially, I was shocked: Ischia's main beach looked more like the Jersey Shore than Italy!
Thankfully, all it took was an hour's hike away from the main strip to get to Ischia's more quiet and beautiful beaches.
This — the ability to see less-crowded, but equally-amazing versions of breathtaking places — is perhaps my favorite characteristic of Naples. Just as Ischia is Capri's lesser-known sister, Herculaneum (known in Italian as "Ercolano") is like Pompeii, but less packed. "And," Francesco, a well-respected architect, informed me, "it's more intact. There are two-story buildings, complete with balconies, in Ercolano."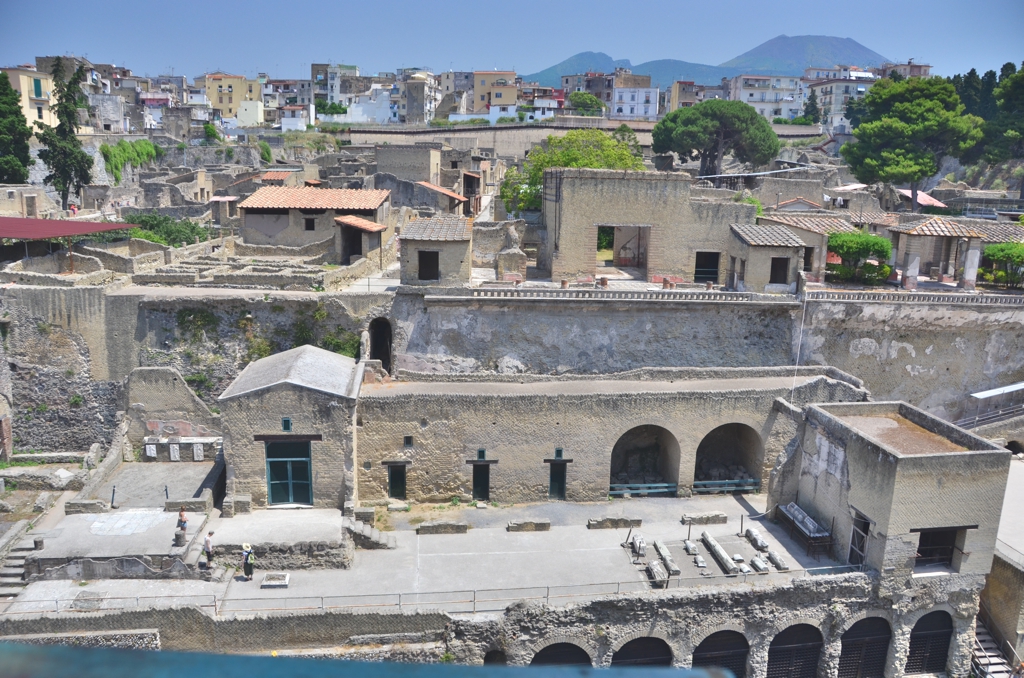 Naples is also the closest major city to Italy's famed Amalfi Coast, although the Amalfi Coast is really a destination in and of itself. "In fact," Francesco explained as our car wove in and out of the coast's furores (the Mediterranean's answers to Scandinavian fjords), "Amalfi was, along with Pisa, Genoa and Venice, one of the four most-important coastal Republics of Italy in the 14th century."
Rome
After more than a week together, I said a tearful goodbye to Francesco. Thankfully, I said "buongiornio" to the "Eternal City" of Rome just a couple hours later. Like Milan, I'd been to Rome before although unlike Milan, I took my time there — and I absolutely loved it. Rome is an example of a city that, while bordering on being cliché, definitely lives up to the hype.
Part of the reason I love Rome so much is that, in spite of how overflowing with tourists it is, it's a real city. Escaping to a "real" Rome place is but a matter of getting acquainted with a local. In my case, this was a sexy veterinarian named Leonardo, who took me to Villa Dora Pamphili, Rome's highest summit, to watch sunset my last night in the Italian capital. Later that evening, we attended a techo party amid ancient Roman ruins.
Venice
I ended my trip to Italy in Venice because, simply put, I wanted to tick it off my list. I had a feeling Venice's crowds would annoy me and I was right.
But as is the case with Rome — and, indeed, Italy as a whole — there's a reason Venice is among the most-visited destinations in the world: It's incredible, if you can find your own quiet spot, away from the crowds.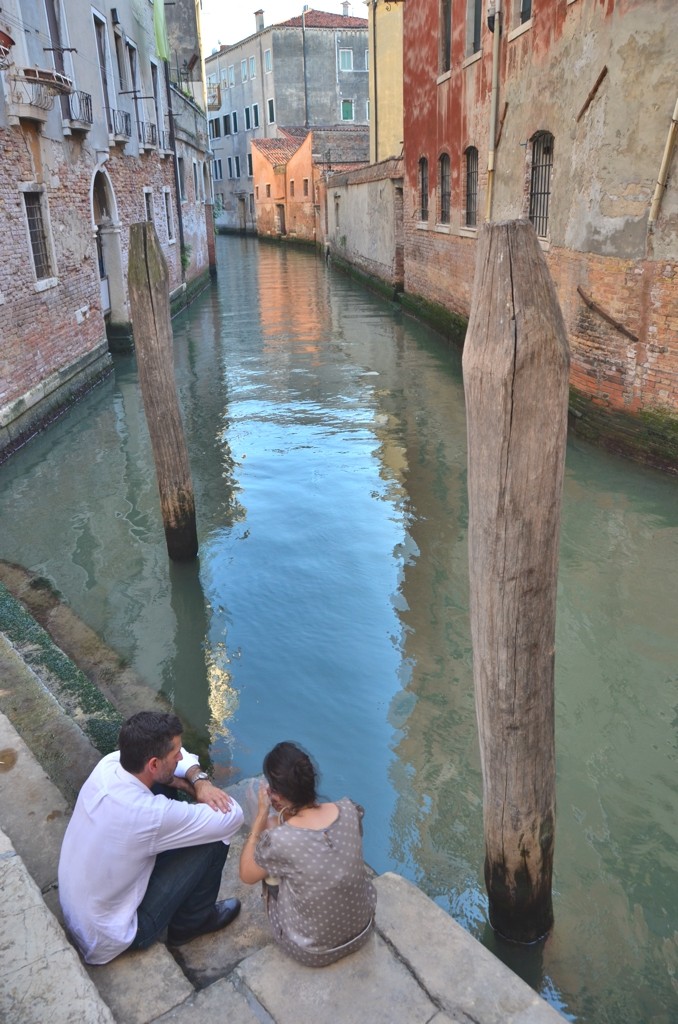 Related posts: