– Written by Victoria Philpott
It's been a miserable June weatherwise in England, although I wouldn't know as I've been in Africa, woo! If you're sick of the rain then getaway and book a holiday in our big summer sale today.
As for the month's news there's been warnings on using credit cards abroad (I was charged £5 a time for taking money out on mine) and coaching in looking into changing your currency online to save up to 10% a time.
In other news tourists are stealing parts of Ancient Rome, 50+ travellers account for more than half of all foreign holidays and in the Bahamas, renowned freediver William Trubridge of New Zealand dives to 125m below the surface on a single breath of air. Crazy, I panic after about 2 metres.
Not cool.
But someone who is cool is our…
Blogger of the month
Megan from bohemiantrails.com is cool. Her trendy take on travelling is what I like to see and maybe one day I'll be considered cool enough to be a boho traveller just like her. Of course her website is beautifully designed and great to use, but that goes without saying. But there are a few more things we like about this bohemian traveller too.
5 reasons why we love Megan…
June's best articles
SWEDEN: I'm not good with heights and Cheating Death on Stockholm's Rooftops definitely got my stomach in anxiety knots. Suzy from suzyguese.com went on an 'alternative tour' of Stockholm's rooftops, all in the name of a good story, of course.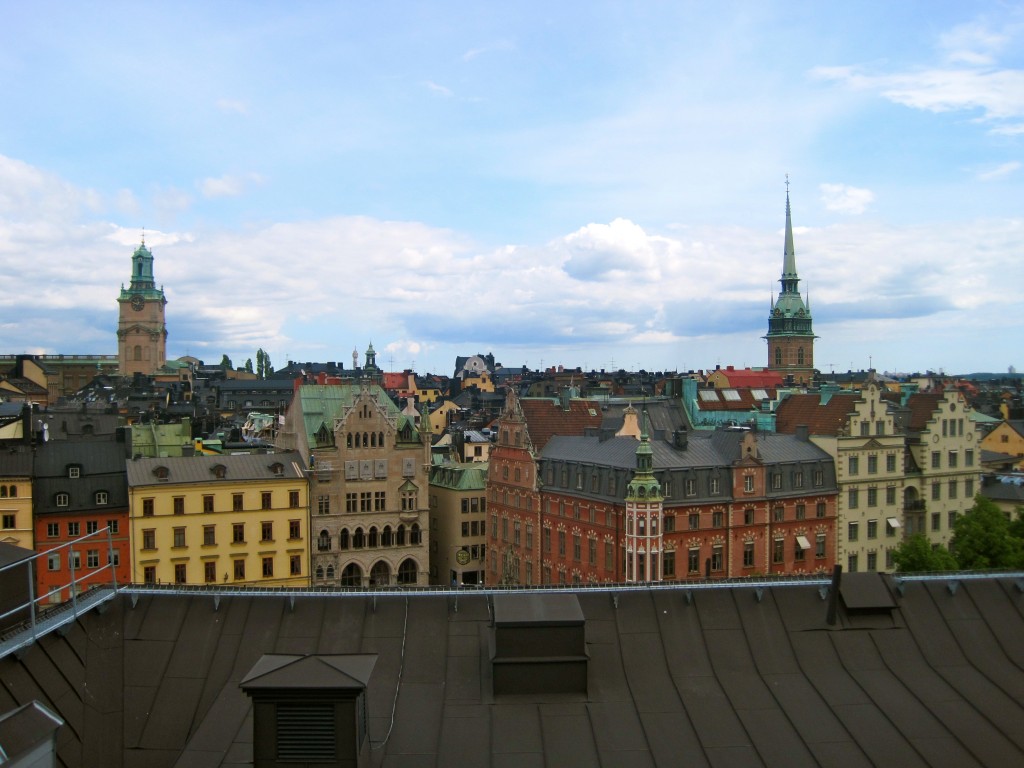 THAILAND: Simon from ManvsWorld.com discusses where to get the cheapest accommodation and pints in Thailand in Thailand Backpacker Budget: Mainland vs Islands. According to him, it's not as cheap as it used to be so take heed of his advice.
CAMBODIA: The psychology behind 'Dark Tourism' is weird. Why do tourists flock to where thousands of their fellow people were grossly murdered? I'm guilty too, but it's weird, don't you think? The Globetrotter Girls wrestle with this is Bargaining for a Tour of Murder in Cambodia – a review of the famous Killing Fields.
SCOTLAND: It's always nice to read about somewhere you've never heard of, especially when it's so close to home. Jedburgh in Scotland is one of these places and Paul from baldhiker.com has got some great pictures of the  history and architecture in A Jolly Jaunt to Jedburgh.
GERMANY: My mouth is watering – I love sausages and had a brilliant time in Berlin sampling the fare, but Sherry from Ottsworld.com is Breaking the German Food Stereotype. If you want more from your trip to Berlin than wursts, check this post out.
What about us?
We've literally gone London crazy this month. Time Out shared our hipster graph and we've got 7 new blog posts on the London boroughs of Hackney, Shoreditch, Notting Hill, Soho, Brixton, Islington and Camden courtesy of fluidlondon.com. So if you need any tips on London this summer, or need some advice on London accommodation hit us up and we can definitely sort you out.
We've also been chatting to our travel blogger friends to find out what makes them so great. We've ended up with 69 Travel Blogging Tips From the Top Travel Bloggers. Make yourself a cup of tea and grab the packet of biscuits, it's an epic post. And if you have any biccies left check out our 21 Ways Travel Addicts Can Use Pinterest too.
One last blog post of joy…
WORLD: Micheal from timetravelturtle.com touches on a thorny subject here: he's a snorer and proud. In How To Stop Snoring in a Hostel Dorm he says it's not his fault and that he shouldn't be hated at breakfast, but that everyone should put up with his foible. Not sure I agree to be honest – what do you think?
(Check out this disturbing video while you make up your mind.)
Related posts